SEPTEMBER 22ND 3-4PM UK TIME
Speaker: Euan Leitch, Chief Executive SURF – Scotland's Regeneration Forum
The Scottish Government is placing the 20 minute neighbourhood concept at the heart of a number of policy agendas, from health to climate crisis. It's a concept championed in Paris, Portland and Melbourne but Scotland appears to be the first place to attempt to deliver it nationally. SURF is hosting a network for practitioners on the area, exploring what this really means in practice and asking how easy is it going to be to roll this deceptively simple idea out across Scotland? Euan will discuss the emerging definition of the concept and the challenges to delivery that the network is raising.
SURF is Scotland's regeneration forum for practitioners, policy makers and academics. By sharing and channelling the experience, views and ideas and of its extensive membership of over 300 cross-sector organisations, SURF helps to inform better policy and practice for more successful and sustainable community regeneration throughout Scotland. SURF is primarily concerned with shared efforts to tackle the causes and degenerative impacts of poverty and inequalities.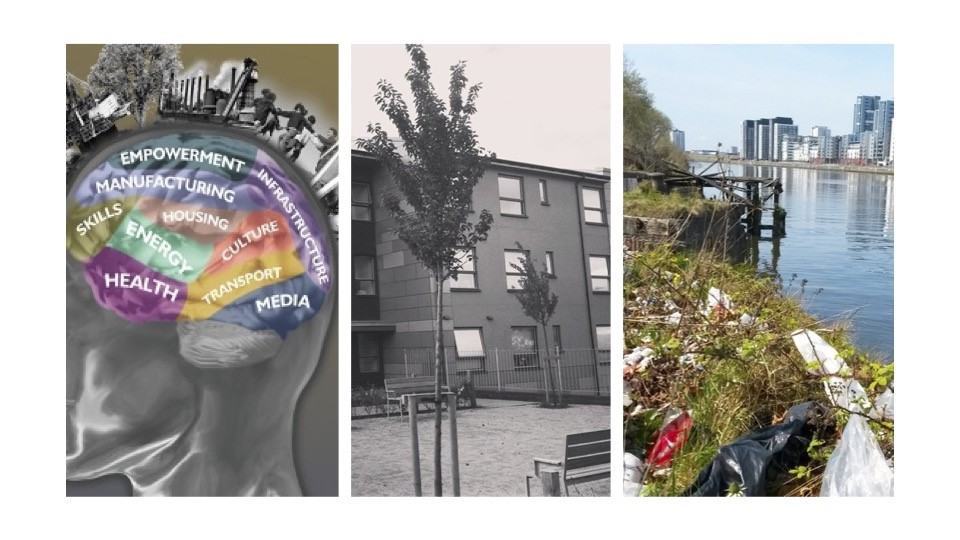 Euan joined SURF in May 2021 following 8 years with the Built Environment Forum Scotland. He is a longstanding supporter of SURF and its cross-sector collaborative approach to addressing inequalities. He studied Architectural History at the University of Edinburgh followed by Urban & Regional Planning at Heriot Watt. At BEFS Euan delivered a strong programme of strategic policy work that included promoting and fostering the productive links between the built environment and community regeneration, diversity, resilience and the maintenance agenda. A priority for Euan will be ensuring that communities experiencing the consequences of deprivation are actively involved in responding to the climate emergency. Euan is a Board Member of Under One Roof.
We look forward to seeing you for what is sure to be an informative and engaging seminar.
Please RSVP to this Teams invitation or via email to: Professor Ryan Woolrych, R.D.Woolrych@hw.ac.uk or Lisa Lavia, ll77@hw.ac.uk.
Microsoft Teams meeting
Join on your computer or mobile app Click here to join the meeting